High Up Web Development is here to help people & businesses utilize the internet to help reach their goals. 
Small business owners, freelancers, and the like may feel they don't have the technical ability to setup a website, nor the budget to hire a professional web design firm.  We understand people have varying technical skill sets, but we believe that everyone has it in them to maintain their own website.  This can keep you lean, increase your skill set, and give you more control over your assets.
We have identified four key areas in creating a website that can be a vital asset.
1. Web Strategy - Define what you're trying to do
2. Initial Setup of Website - Get your website up and running
3. WordPress Training - Manage & Maintain your website
4. Support Consultations - For technical changes & advice
These are available à la carte, or as a full package, to meet the specific needs of our client.
A website is an easy way to create legitimacy in the eyes of consumers and help communicate your message. 
High Up can help you decide what the best web strategy is for your goals. 
Whether it be a simple informational site or a an interactive web application, we will assist you in making the best decision for your vision. 
By being able to maintain & update the site yourself, you are in complete control of your message, and your assets.
High Up is excited by the emerging cannabis markets and the opportunities they provide.
Not only can the direct players (dispensaries, growers, and products) in this market benefit from a web strategy.  More opportunities are soon to come.
As a more acceptable recreational use of marijuana arrives, so will social events, activities, and lounges.  High Up hopes to help others in this industry succeed.
Food Trucks
Restauranteurs
Showcase your menu and draw in customers by showing up when they google whats to have for dinner. 
Food Trucks can post their ever changing locations so their customers know where to find them!
Let the people know your hours and location.
Post your specials, and communicate the spirit of your establishment!
Photography Portfolios are a great way to showcase your work and attract to clients
A quick & easy way to create legitimacy in the eyes of potential clients is having a place to show clients you are proud of your work and to display it

Communicate what types of events you are interested in photographing

Easily manageable, so you can update with new events as needed.

Health Coach
Personal Trainer
Create a fitness portal for your clients

Give people a place online to see why you should be their new health coach or personal trainer

Post health & fitness tips, videos, or articles and create your fitness community

Integrate all of your social media to a central location for you to gain clients, communicate them, and see deliver results

Show off the events you've planned!

Post pictures of the venues, catering, decor, & activities you've had experience with.

Give potential clients an online space to visit and learn more about what type of events you are capable of putting on. 
Create legitimacy by having a website and custom email to make inquiries with.

Before you build a website, you must have a strategy. 
In a series of meetings, High Up will familiarize ourselves with your business, goals, and vision.  We will then discuss how and why a website can be a valuable asset, and try to understand what style website you like.  Together we develop the purpose, layout, and features of your website. 
During this process we learn what the clients technical skill set is and what type of help they will need from High Up.
We want to empower you, so we can be as involved - or involved - as you'd like
We believe many people are smart enough to update their site with content, but getting it up and running initially may be a challenge.  That's where High Up Web Dev comes in.  We'll handle the technical setup, and then hand it off to you. Things Included in initial setup:
Purchase of domain (website name)
Purchase of web hosting service (internet real estate)
Connection of domain to web host
Installation of development platform (WordPress)
Selection of theme, plugins, widgets
Development of pages
Contact form
Social Media Integration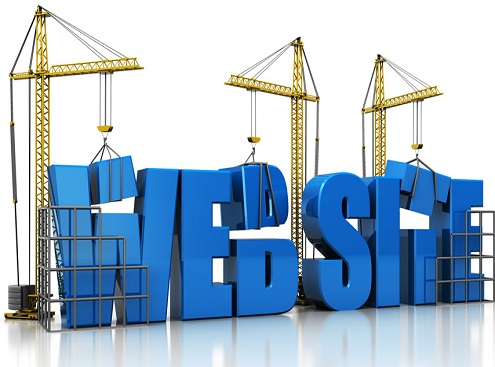 Once the website is up, High Up will train client on basic management of their new website. They will be able to add pages, content, and new features on their own.  This gives them direct total control of their web assets.
Things included in training:
Pages
Blogs
Picture Sliders
Schedules
Email
       ...The sky is the limit.
High Up is available for clients should they need help or advice on their website.
Things that may call for a consultation:
Troubleshooting of errors
Addition of new features
Technical problems out of client skill set
Advice & Strategy